Your taxes help us continue with our work.

If you are working and paying tax in Slovakia, every year you have a chance to decide that 2% of your tax will be assign to non-profit. If you decide to donate your tax assignation for the Human Rights League, this is what we will use it for: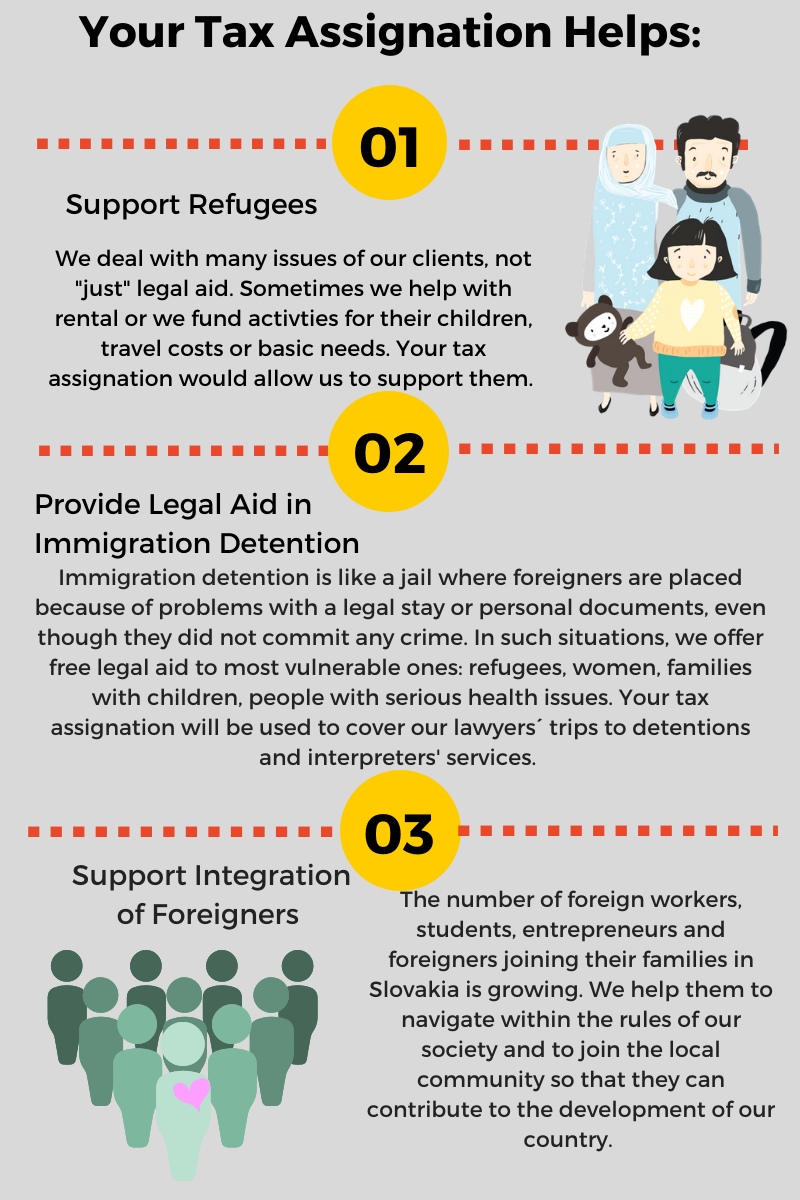 Information for your employer:

Organization name (Názov organizácie): Liga za ľudské práva, o.z.
Address (Adresa/sídlo): Baštova 5, 811 03 Bratislava
IČO: 31807968
Legal form (Právna forma): Občianske združenie
Account number (Číslo účtu): 2626107650/1100 (Tatra banka, a.s.)
IBAN: SK24 1100 0000 0026 2610 7650

You can download the tax assignation form with our information below or find the procedure on this website.