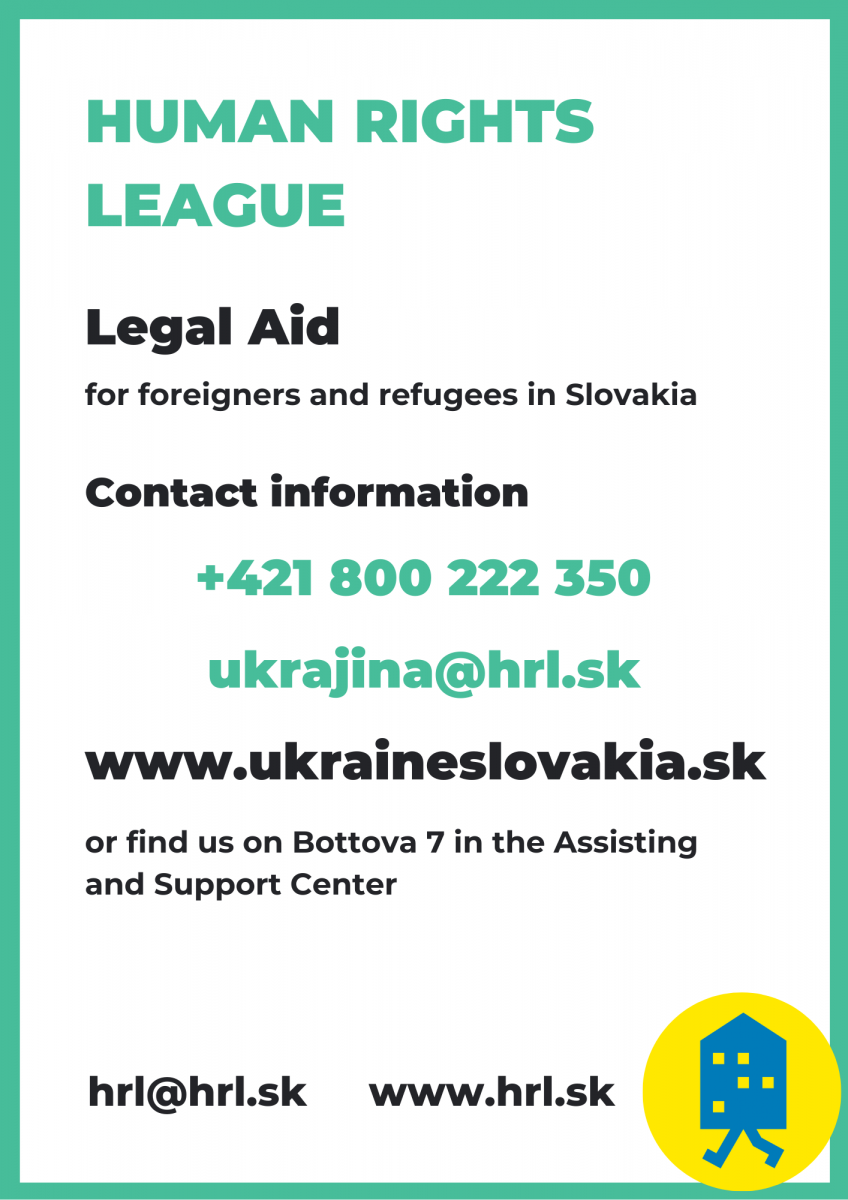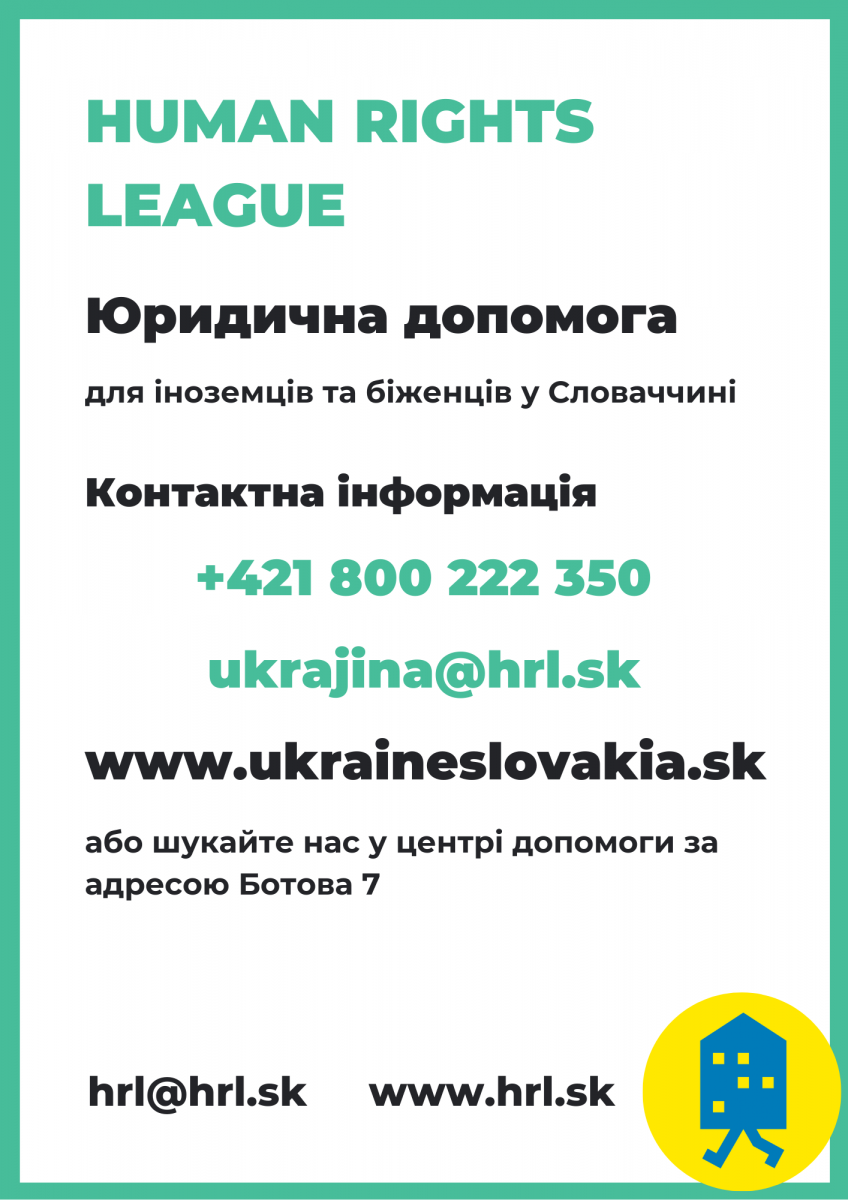 In the Human Rights League, we have been trying since the beginning of the war in Ukraine to help refugees who come to us from Ukraine. We have already invested considerable human and financial resources in the assistance, thanks to which today:
we operate the infoline 0800 222 350, the partner of which is Slovak Telekom​

we operate an information email ukrajina@hrl.sk
we run an information website www.ukraineslovakia.sk together with Mareena
together with the Capital City of Bratislava, we operate an information hotspot at the main train station in Bratislava and Assisting and Support Centre for Ukrainians in Bratislava
we help with the coordination of aid in Košice, and
together with the Department of Asylum Law, Faculty of Law, Trnava University in Trnava, we help at the Aliens Police Department of PPZ Trnava.


All these and other activities would not be possible without the great financial and non-financial assistance we receive. You can find more about this help here.

For up-to-date information on the status of people coming from Ukraine, please visit www.ukraineslovakia.sk

For situation of stateless persons visit this website.